Hosted Cloud Call Center Dialer Services in India
---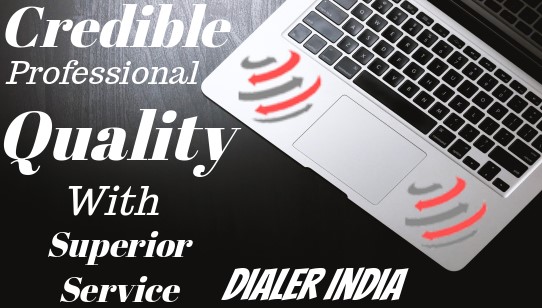 Avyukta Intellicall DOT-VoIP Solutions provide edge over traditional phone system since it facilitates multiple functionalities, call forwarding, CRM Software in India, laptop call, voice mail, fax etc.DOT-VoIP solutions fosters business pursuits whether it's small scale industry or Fortune 500 businesses. We provide Call Center Software Solutions & IVR.

The cloud-based auto dialers are very cost effective. The main reason behind this is the fact that they don't need costly hardware, software, and other infrastructure to operate. Furthermore, the IT staff team is not required and that adds more to the expense control.

Greater visibility means improved collaboration, which means more efficient productivity and a healthier bottom line. Modern technology can sometimes help as well as hinder, but when it comes to preserving and maintaining consistency in the workplace, document control is now a necessity to maintain accuracy.

The cloud is a delivery model of information technologies based on internet protocols. The cloud has seen unparalleled demand and growth in the contact center market over the past few years. Cloud based contact center is a deployment model that enables organizations to setup their contact center in a remote, third party's data center. It enables greater flexibility, scalability and business agility for contact centers, while saving significant costs over the long term along with the Cloud Telephony Services in India.


solutions provided by vendors provide the ability to integrate customer related data with call recordings to monitor agent performance and provide customers with better experience. Due to high competition, companies are seeking out for solutions that are tightly integrated because the cloud provides enterprises with common administration and reporting, quicker upgrades, and tighter integration capabilities.

A Hosted Contact Center solution provides you with the features and technology of a fully equipped Enterprise Call Center without the cost of ownership and maintenance. As a proven solution, a Predictive Dialer can increase sales and productivity of a Contact Center by as much as 80%. There are many estimates that this type of dialer can increase the number of successful calls and overall productivity by as much as 300%.

It can track agent and campaign performance and analyze results. As an option, many dialers can be integrated to a CRM system for further followup. It also provides a "real time" window into the overall campaign performance.

Hosted predictive auto dialers are the cutting edge of call center technology. Hosted dialers allows calls to be placed over the Internet using DOT Approved VoIP technology to place calls from a PC. Hosted predictive is the same concept & operating system used in traditional predictive dialers, except the call uses DOT VoIP instead of traditional LAN lines. The best part is that you can make as many calls as you like and there is no initial investment and you pay only what you use.

250 + Live Reference Call Center clients and BPO s in Jammu , Chandigarh , Delhi , Jalandhar , Ludhiana , Delhi , Gurgaon , Faridabad , Ghaziabad , Noida , Jaipur , Udaipur , Kota , Bhopal , Agra , Jabalpur , Meerut , Kolkata , Guwahati , Imphal , Dimapur , Ranchi , Ahmedabad , Surat , Baroda , Mumbai , Pune , Nashik , Nagpur , Kanpur , Lucknow , Hyderabad , Chennai , Coimbatore , Vizag , Indore , Patna , Aurangabad , Ranchi , Dehradun , Ajmer , Pondicherry , Goa , Manila , Bangkok , Cebu , Gabrones , Sydney , Dhaka , Karachi , Lahore , Paris , Johannesburg , Thimpu and Many More

Detailed pricing and portal with transparent pricing also available on : Dialer/price